Monkey Business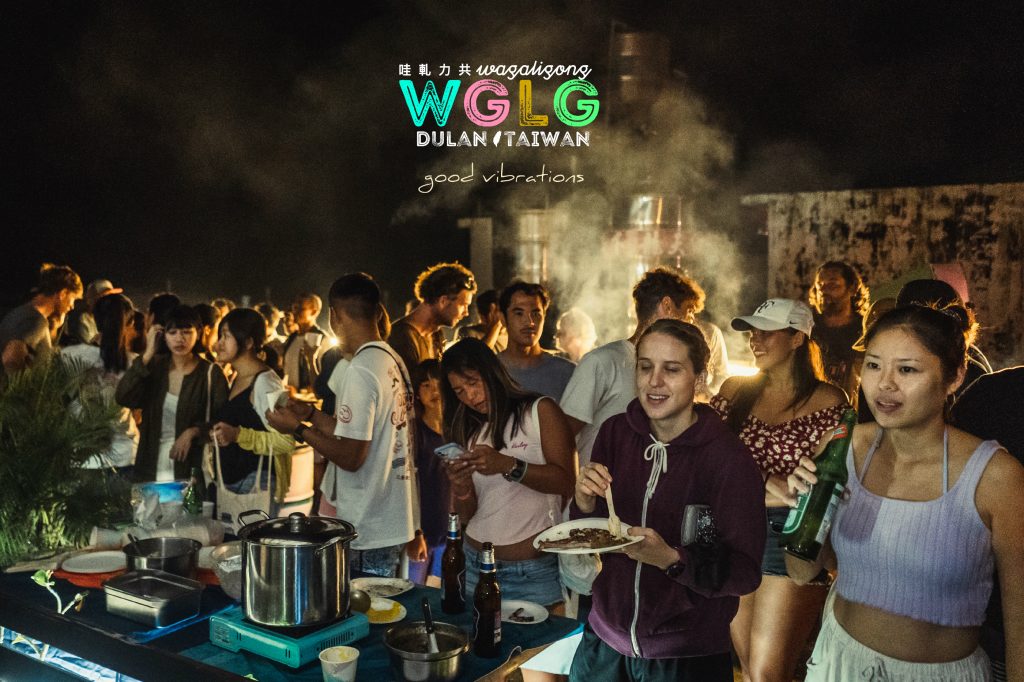 2020 WAVE JAM PARTY.
The 2020 Wave Jam Party took place on Saturday November 21st – good vibes on WaGaLiGong's rooftop! So many things to celebrate, including getting through the craziest year in living history, that thing called Thanksgiving (if you come from North America) and the end of the Taitung Wave Classic. But at the end of the day, it was really just an excuse to have a braai. Simple. So combining Thanksgiving with our annual Wave Jam Party, adding some open mic and enjoying a BBQ were the order of the day/night.
Live music
Local surfer/kitesurfer/muso Gabriel Gras made sure that his new band with Alvaro and Putad (who plays bass in Outlet drift) made their debut. Their new indie band blew the roof down (literally) and had the cops come out (twice). Putad seems to be enjoying her new role as front woman! John Zacks was on fire, initially goin' at it with Long Beach Rob and was later joined by some members of the Night Owls. Johnson went on and braved it out with his banjo. Jordan, the kid who brought the house down at our Surf X Skate 2019 Party, made an appearance and wooed the crowd. Pete Brown was just always nearby punishing his violin, and he did a great song with his son Bailou.
Braai-a-thon
Meanwhile, Tienie and Mark made smoke with their braai-a-thon at the back. The only guy who complained was Jeff Pike (of course). All in all, the The 2020 Wave Jam Party was a great night. Thanks to all who showed up from far and wide – surfers, windsurfers, musicians, travelers and friends. We hope to continue the legacy of good vibrations and keep jamming and rocking.
All photos by Hugo Composti. Thanks Hugo!