Return Of The Ninjas!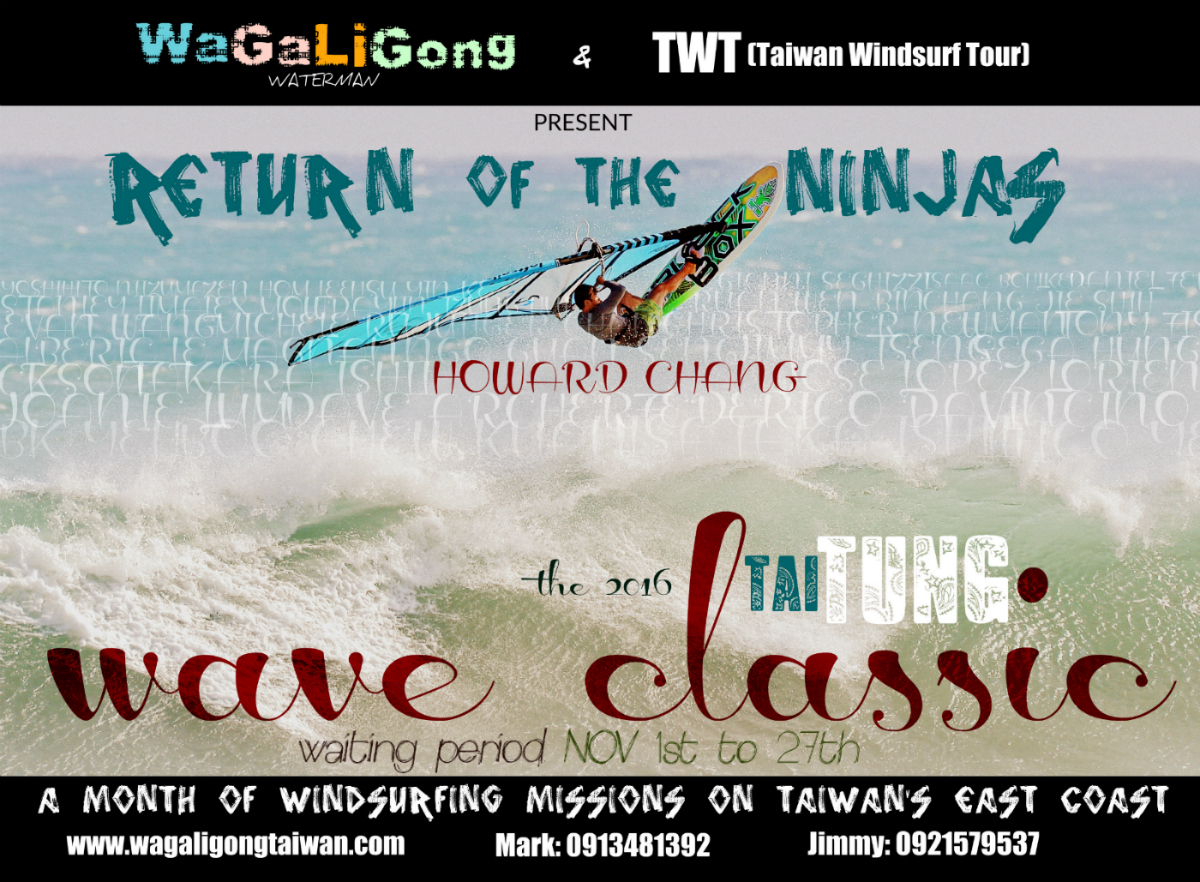 2016 TAITUNG WAVE CLASSIC.
DAY 1: SHACKS
Day One of the 2016 Taitung Wave Jam kicked off with nuclear winds (by Taitung standards). Sails from 3.7 (Gianni Seghizzi) to 5.0( Federico Davicino, Cape Cafe – Team Spain) could be seen on the bay. Poor Fede gets the Big Cojones Award for hanging on to his 5.0 most were trying to hang on to 4.5s. Fede is new to wavesailing and he still managed to sail several hours hanging on for dear life in highly overpowered conditions. Viva la Espanol! Since the wind was nuking and everywhere else looked like Pozo, the chosen spot for the day was Dulan of course. The wind was so strong that most were planing right from the beach and even in the north corner below the cliffs which is usually a wind shadow. Big airs, loops and smashes were common, but the inside bowl was super fun to ride on the bigger sets and the smooth run-up from the beach to the bowl section where small waist to head high ramps made it perfect for jumping. Felt like a skatepark. Stand outs of the day were Mikala Ruju's (Ajo's Pizza, Team Italy) and his perfect cheeserolls and tabletops, Gianni's pushloop attempts and waverides and of course just watching Fede totally maxed out on his 5.0 (his 4.5 is getting patched up).
Awards:
Rookie Award – Federico Davicino (this is Fede's first season in waves)
Swiss Cheese Award – Gianni Seghizzi (Mr. Hyperactive)
Big Cojones Award – Federico Davicino (hang on man!)
Broken Bones Award – Mikala Ruju (tore his sail cleat clean off)
Photographic Genius Award – Kris Seghizzi
Day 2 is looking like Dulan again since conditions look pretty similar. The forecast looks windy till Friday, then several surf days, and next week Tuesday or Wednesday windy again. Looking forward to seeing all the jammers this month!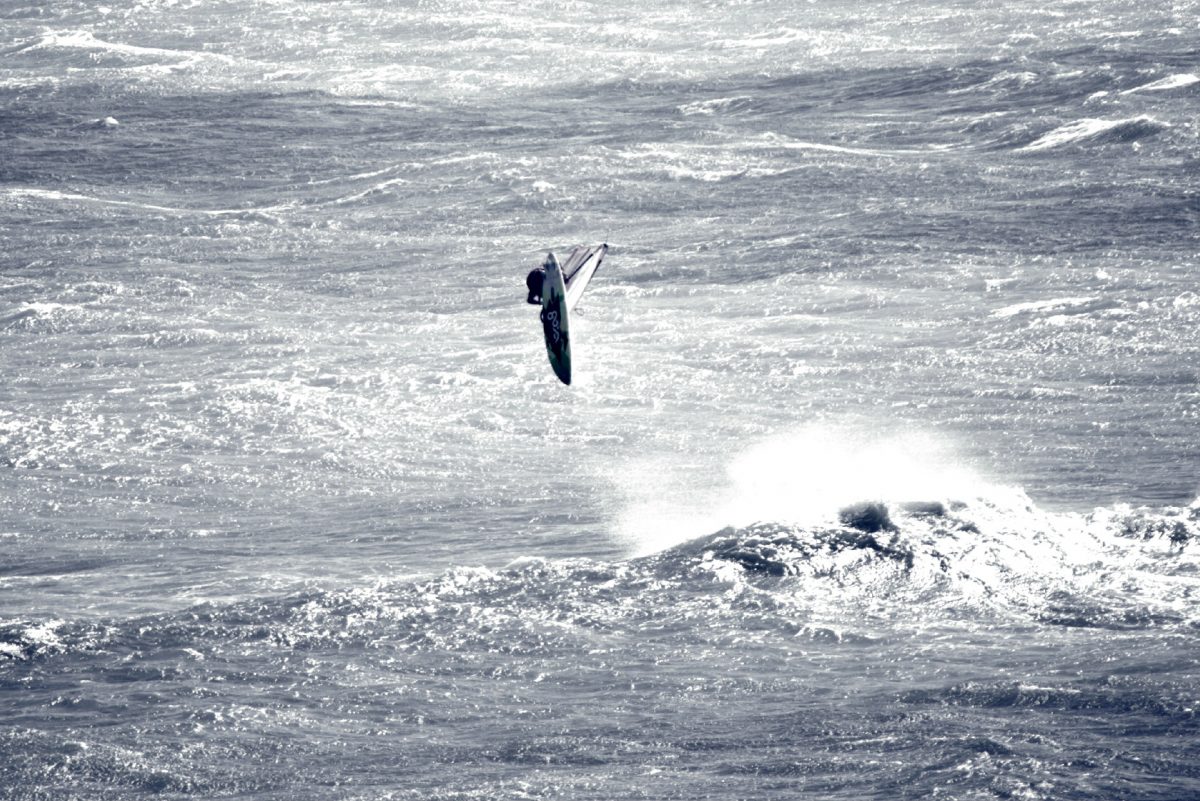 DAY 2: SHACKS
Day Two of the Taitung Wave Classic – similar wind to day 1 but with bigger waves. Team Swiss (Gianni Seghizzi) fearing some violent crashes, opted for a helmet. Mikala Ruju (Ajos Pizza – Team Italy) sailed with an injured shoulder. Proud winner of the previous day's Big Cajones Award, Federico Davicino (Cape Cafe – Team Spain) decided to grow even bigger cojones and took out his 5.0 again! Another epic day of windsurfing.
Awards:
Even Bigger Cojones Award: Federico Davicino
Photo cred: Kris Seghizzi and Ragnar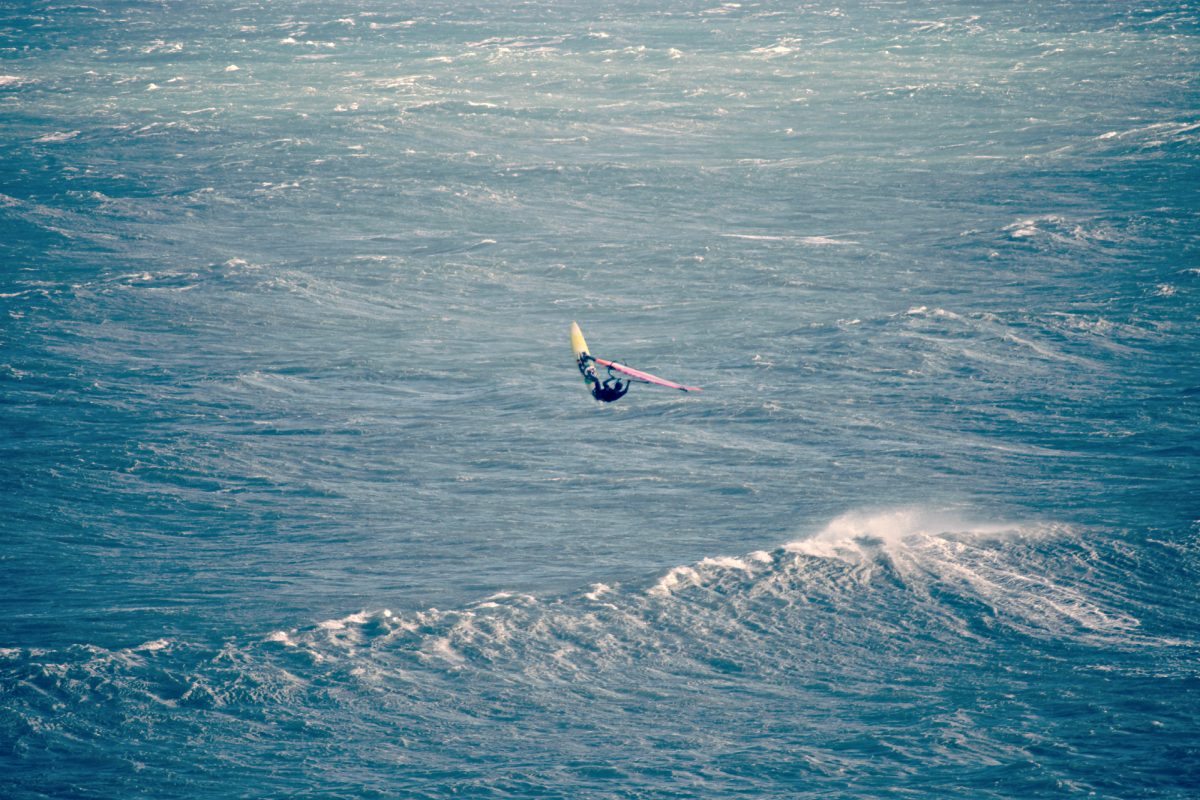 DAY 3: SMALL DULAN POINT
Today we moved up to the point for a change of waves and scenery. No jumping today pretty much all waveriding on small fun waves. Federico Davicino, Mark Jackson and Gianni Seghizzi had some fun rides. Rumour has it that Teams Malaysia (Stanley Lim and co) and Holland (Gide Koekkoek) are lurking about, trying to find the beach. And local legendBk Yeh (Lao Pigu – Team Taiwan) was spotted dusting off his Quatro 4fin and checking his harness lines up in his mountain garage. Day 4 might get interesting..
Awards:
Shorebreak Award: Ragnar Brynjúlfsson
Usual Suspects Award: Gianni, Mark and Fede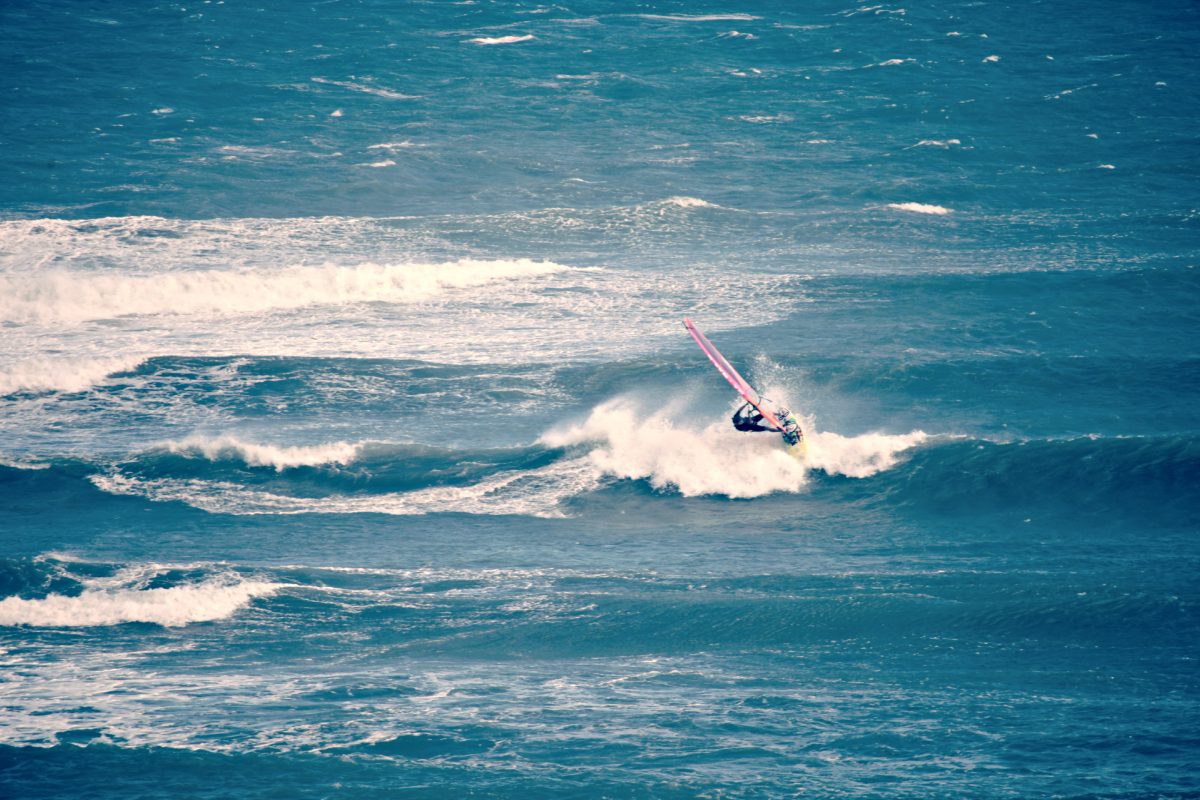 DAY 4: BIG DULAN POINT
Day 4: Bigger waves and less wind (relatively to the previous days' nuclear winds) forced us off the sand bank and up to the point. Gianni Seghizzi and Federico Davicino quickly discovered what a swim to the beach and no wind on the inside felt like. Today we were joined by Team Malaysia (Stanley Lim and Choong Hock Meng), as well as the flying Dutchman Gide Koekkoek (Team Holland), all newcomers to this spot. Niki Kuo (aka Urs – Gaastra Kites;Team Swizz) took his mohawk to the waves and was chopping 'em up like a Mohican. Local legend Bk Yeh (Lao Pigu – Team Taiwan) came down from his mountain hideaway to inspect the rookies. 曾映皓 (Jimmy Tseng; Team Taiwan) injured wave master, showed up to shoot some photos. Standout sailor of the day was definitely Gianni Seghizzi. The crazy Swizz, realizing that this was to be his last day in windsurf paradise (and dreading his cheese factory foreman job back in sunny Switzerland), was blasting around catching every wave he could. Every time I looked up Gianni was on a wave. The Rookies also faired well in challenging conditions; Team Malaysia's Stanley Lim, called into a mast high set on the point by Mark Jackson, caught a rail and took a manly wipeout that he will never forget.
Awards:
Rookie Awards: Stanley Lim, Choong Hock Meng, Gide Koekkoek
Best Hairstyle: Niki Kuo (aka Urs)
Farewell Award: Gianni Seghizzi
Flying Dutchman Award: Gide Koekkoek
Legends Awards: Bk Yeh and 曾映皓
Manly Wipeout Award: Stanley Lim
Photos: 曾映皓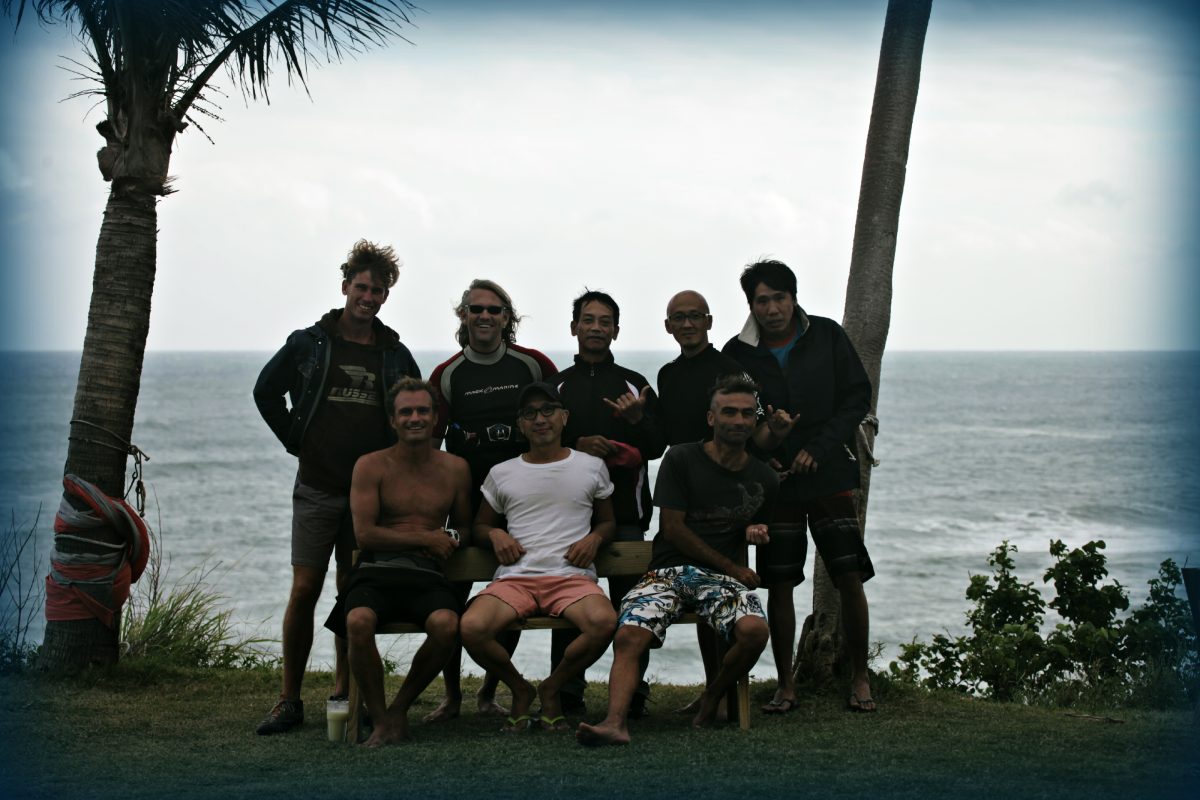 DAY 5: BOB'S REEF
Return of the Ninjas! Team Japan (Hisataka Ishii, Takara Ishii and Hidden Taiga Matsumoto went on attack today, using every weapon in their arsenal. Hisataka Ishii and his son released their ninja stars in calculated strikes across Dragon Reef, a disputed surf spot in the South China Sea. Ninjas could be seen moving with stealth through the sets, striking occasionally and then retreating to the backline to replenish their ninja stars. Not to be outdone, Team Spain Federico Davicino) and Team Singapore Ogn Ngo put up a brave fight against the invading squads, as did local Mark Jackson (WaGaLiGong Squad) who had to summon the Nine Tail Fox on several occasions to defend the reef.
Awards:
Hidden Tiger Crouching Dragon – Taiga Matsumoto
Flying Mantis – Takara Ishii
Sensei – Hisataka Ishii
Nine Tail Fox – Mark Jackson
M.I.A (Missing In Action): 曾映皓, Sega Huang, Bk Yeh, Wan Pin Juan,張傑獅
Photo ninjas: Julian Wilson (aka Jul Krämling) & Janik Raber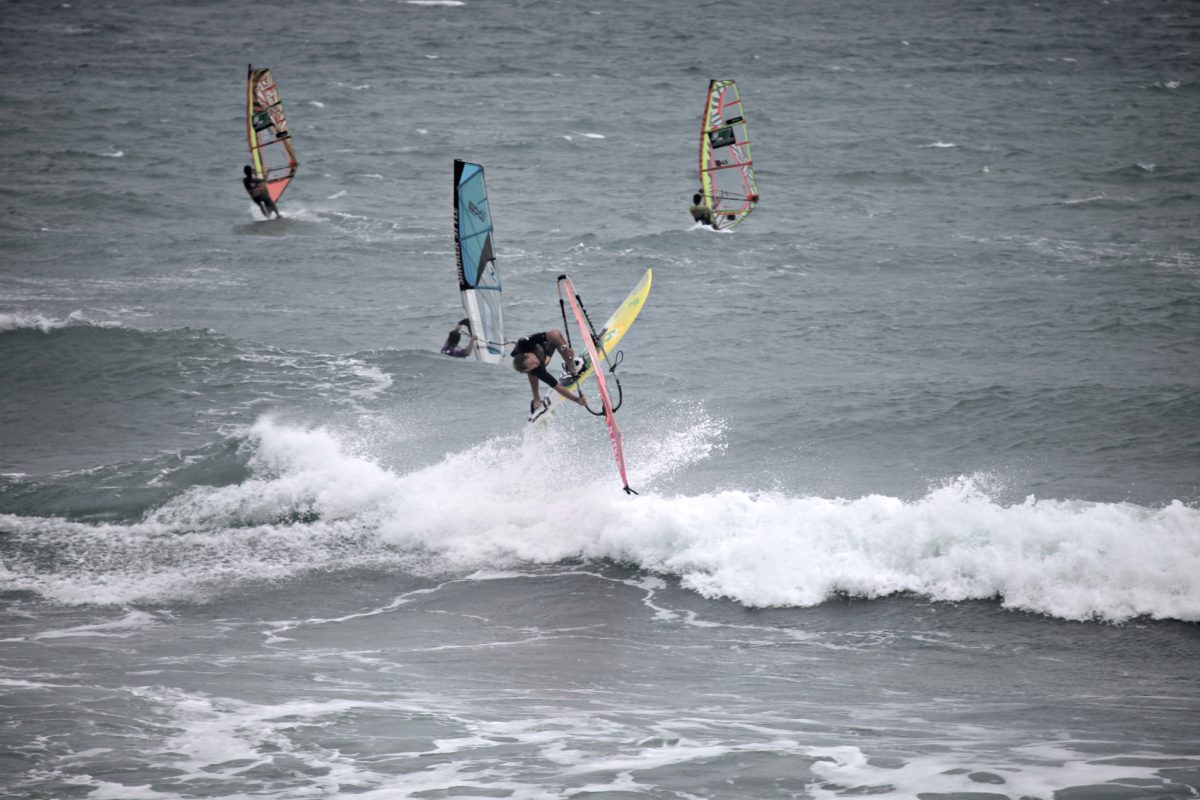 DAY 6: BOB'S
Final Battle Day 6 saw broken masts, smashes, aerials and loads of swimming for gear as ninjas from everywhere emerged to battle the wind and waves on Dragon Reef. This day the wind was solid and the waves had doubled in size from the previous day (which seemed like a warm up in comparison). Team Taiwan finally showed its teeth, with Wan Pin Juan and 林宗輝 (Huiger Lin) dusting off the cobwebs and forming a defensive squad. These guys sail here all the time – it's there local spot and they were going to teach the invaders Team Japan about respect! Also making a showing were kiters Alberic Le Magnan and North Shore wind legend Jason Tsai. Team Italy/Ajos Pizza Mikala Ruju took a break from makijng pizza and also got in the mix. Late arrival Yoshihito Niizuma, who had left Japan only several hours earlier and was intent on joining the wave jam (read 'battle'), finally made it, rigged up and dove right in..only to have his mast snapped in 3 places within 10 minutes of getting wet. A minute of ninja silence for Yoshi..
Overall, Team Japan (Hisataka Ishii, Takara Ishii and HiddenTaiga Matsumoto) dominated the lineup with an awesome display of ninja waveriding. Everyone had a tons of waves and crashes. Was good to see all the squads from different villages in one place having a good time.
Awards:
Shorebreak of Doom: Yoshihito Niizuma
Like Father like Son: Hisataka Ishii & Takara Ishii
Party Animal: Taiga Matsumoto
Hit & Run: Jason Tsai & Alberic Le Magnan
Party Wave: Mark Jackson & Mikala Ruju
Legend Award: Zen Hom Lee, Jason Tsai, 曾映皓, Tony Fish & 林宗輝(Huiger Lin)
Photos: Jason Tsai, Jul Krämling and Janik Raber (cheers for all the photos!)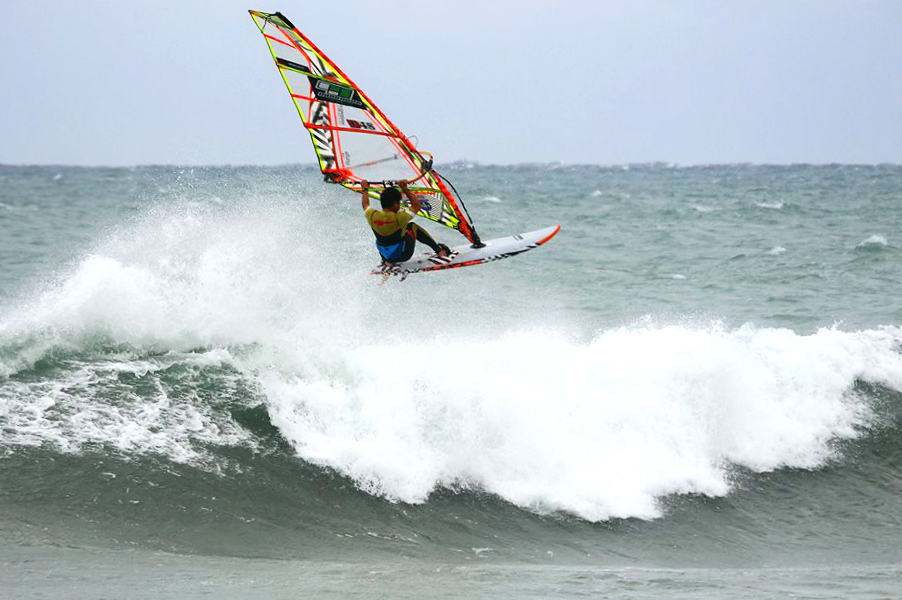 PARTY TIME!
No wave jam would be complete without an after party. BBQ, beer and good vibes with friends, windsurfers and surfers.