Maudie Brown: A Taste Of Africa – Exhibition Opening June 25th, 2016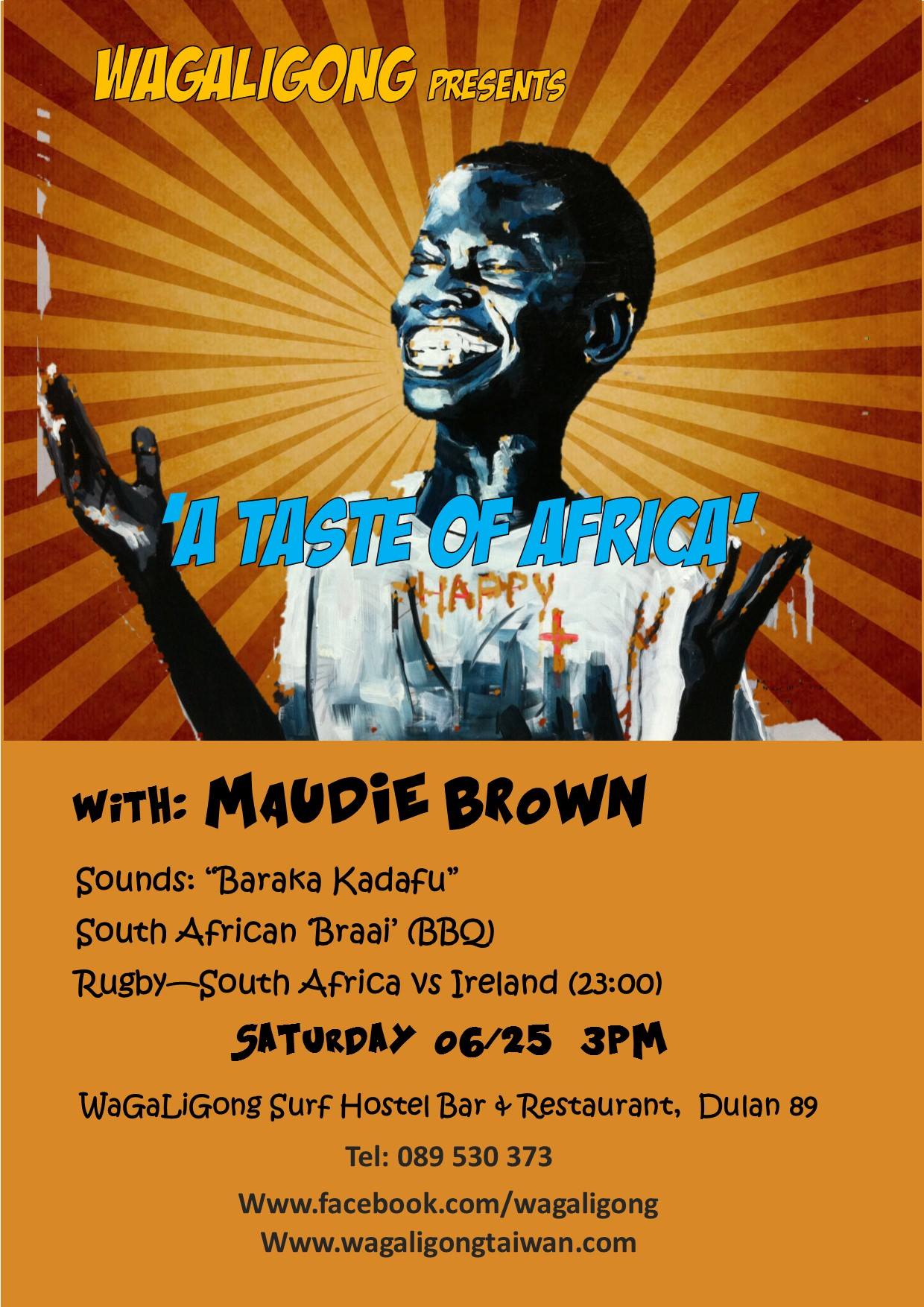 A SHOWCASE OF ART FROM AFRICAN AND TAIWAN.
South African artist Maudie Brown, the artistic soul behind last year's 'Naturally Creative', is back. Maudie's exhibition 'A Taste of Africa' will open in style on June 25th.
Sounds: "Baraka Kadafu" – Brazilian folk meets Ami's vibes.
Taste: South African traditional style 'braai" (BBQ).
Watch: Live rugby on the big screen – South Africa vs Ireland @23:00 (3rd time lucky?).
南非藝術家Maudie Brown的畫展:非洲與台灣的融合 音樂:當巴西民謠遇上阿美族 食物:南非傳統烤肉 節目:晚上11點大螢幕直播,英式橄欖球,南非對上愛爾蘭