Rocking On The Rooftops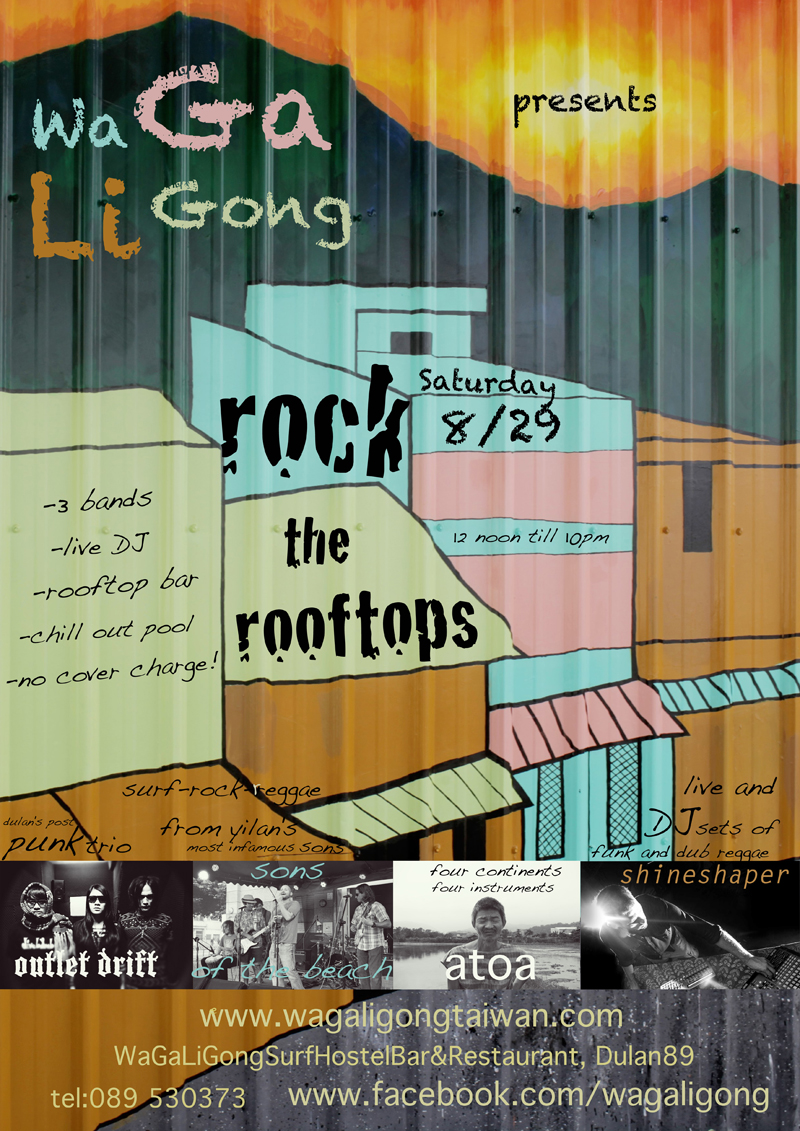 THE RETURN OF THE ROOFTOP! ROCKING THE ROOFTOPS PARTY – AUG 29TH, 2015.
睽違兩年,哇軋力共的頂樓party回來了!這個星期六(8/29)快來跟我們一起一邊聽著Live band、跟著DJ音樂跳舞,一邊享用冰涼啤酒和美食,泡在泳池裡,再加上遼闊的美麗海景與山景,夏天尾聲最好玩的party就在哇軋力共等你來參與!不要錯過囉!After a two year hiatus, WaGaLiGong in Dulan is ready to rock the rooftops again, this Saturday, 29th of August! Join us for live bands, a live DJ, cold beer, food and a chill out pool with beautiful sea and mountain views! The perfect way to end the summer. Don't miss this!
SO WHAT DID YOU MISS ?
上個星期六沒有來參加的你錯過3個band的超棒表演,Live DJ,舒服的泳池,冰涼啤酒和好吃BBQ啊!那晚所有的人都很開心,沒有來的你記得下次不要再錯過哇軋力共每月的屋頂派對了!9月26號中秋長假,我們屋頂party上見!So what did you miss last Saturday, August 29? Three bands, a live Dj, chill out-pool, cold beer and barbecue. Good times were had by all that night, a healthy amount of beer was consumed and the music was quality. So make sure you don't miss the next episode in our WaGaLiGong Monthly Rooftop Party Series happening this month, Saturday, September 26 (it's a long weekend so no excuses)! For details on our next party keep following us on facebook.