How a Bad Break-up Can Change Your Life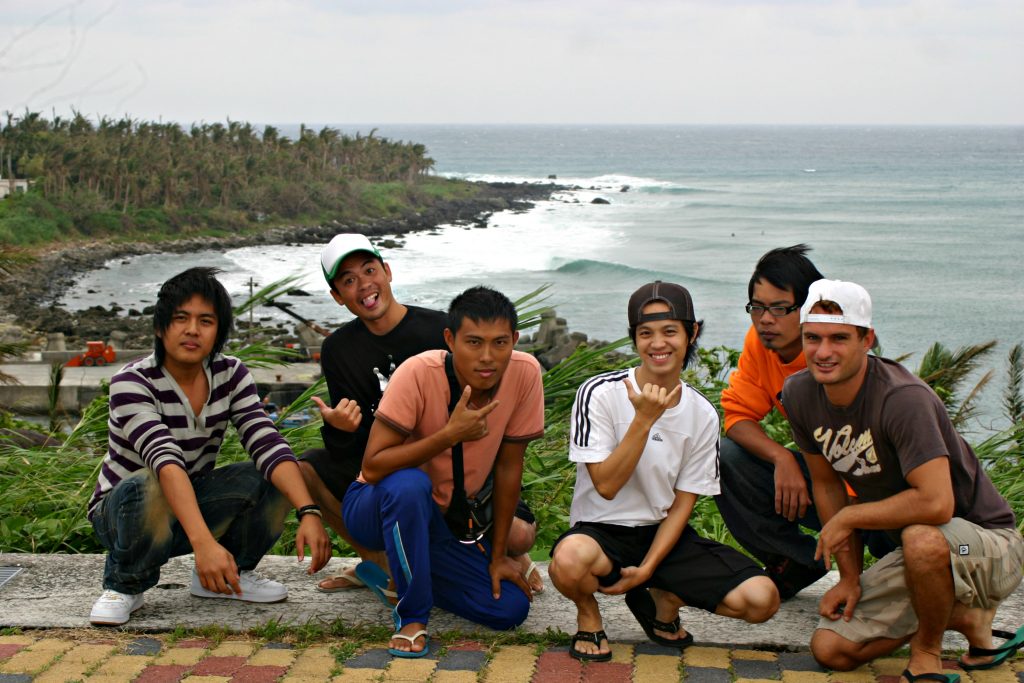 WAGALIGONG ON SET TV!
Boy meets Girl (in college beach town, South Africa). Boy and Girl spend several wonderful years together, until Girl graduates and goes off with company boss. Boy is heartbroken. Boy books ticket to Asia to escape memories of Girl. Boy quickly forgets Girl even existed. Boy eventually settles down in Asian country, starts a family and opens a surf school. True story.
謝謝三立倍綺和志剛的報導,我們會繼續努力為大家服務,讓大家看見台東的好!
SET TV made a short TV program about foreigners who have settled in Taiwan and made it their home. The section about WaGaLiGong starts at the 24:55 mark. Thanks to SET TV for the effort!
However, the question on our lips is: how on earth did SET TV get hold of those ancient photos of 22-year-old Mark? The producer really must have spent quite some time searching for those gems. Some of the photos used are from college days, circa late nineties! I'm talking pre-Facebook days. The fact that SET TV managed to dig up these old photos put a huge smile on my face.