2019 Taitung Wave Classic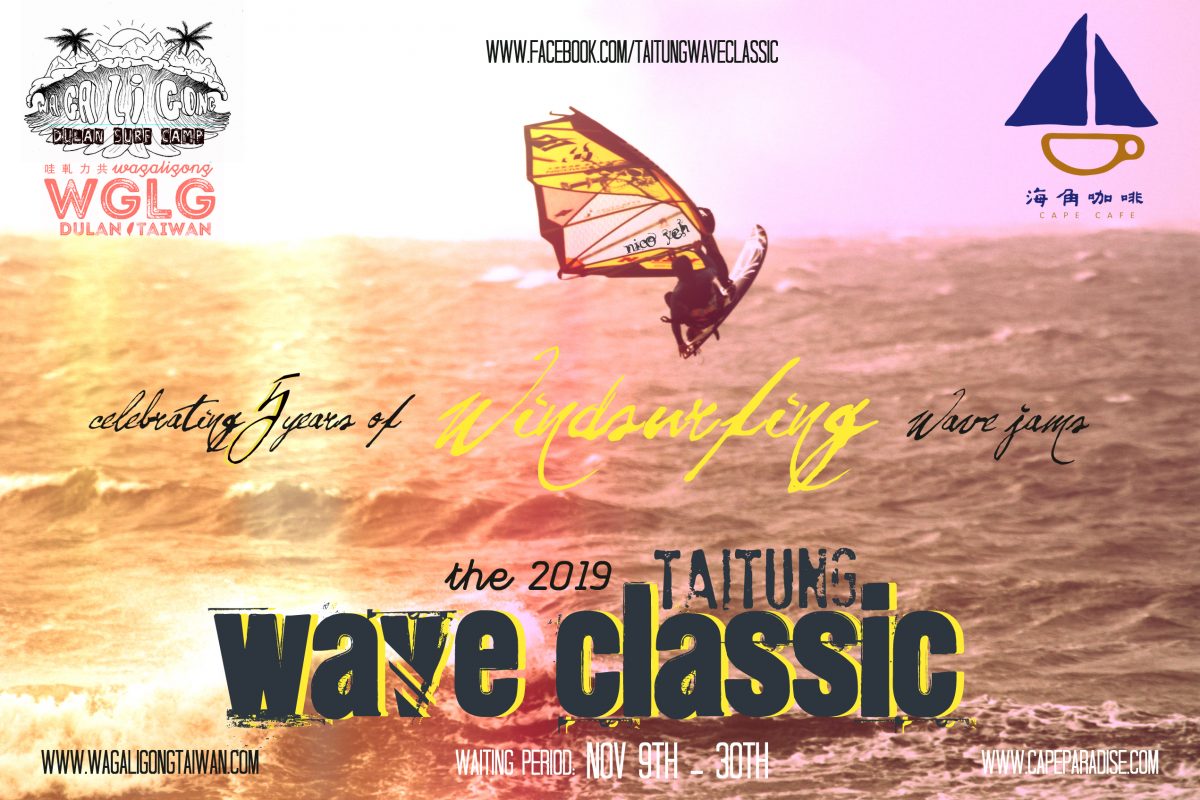 THE TIME HAS COME.
Countdown to Wave Jam 2019! Like clockwork, when the Moon Festival rolls around in mid – September, the North East monsoon winds start blowing. Not too regularly at first, but into October, their frequency increases. It's just past mid – October now and it's been windy for 6 days straight. Some days were 4.5 and 5.0, while 2 days went nuclear and a 4.0 was too big. This can only mean the Wave Jam is around the corner..
FIVE YEARS OF WAVE JAMMIN'.
This year is our five year anniversary. Yes, five years of wind-fueled gatherings, broken masts, trips to the rocks (ie rock stardom), uncounted bottles of beer consumed and meat barbecued. So come out with your wind gear and help us celebrate the Taitung Wave Classic 2019. Waiting period is Nov 9th to 30th. Uber casual, roaming venue, long waiting period, braais (barbecues) and downwinders. This is not a contest so the only prizes you will be getting are a couple beers and lot of stories. 😀Just an excuse for windsurfers to get together and have a good time. Bring on the jam..

Follow the jam factory on Facebook here:
www.facebook.com/taitungwaveclassic
WAVE JAM POSTER BOYS:
2019 – Nico Yeh aka Nico Wsf (Taiwan, North Shore)
2018 – Hisataka Ishi (Japan)
2017 – Jimmy Zheng (Taiwan, Taitung)
2016 – Howard Chang (Taiwan, Penghu)
2015 – Mark Jackson (South Africa)